Cross Clamp Trellis Spacer Post - Green Wall Wire Trellis Post
Trellis Post with Integral Cross Clamp
Cross Clamp Post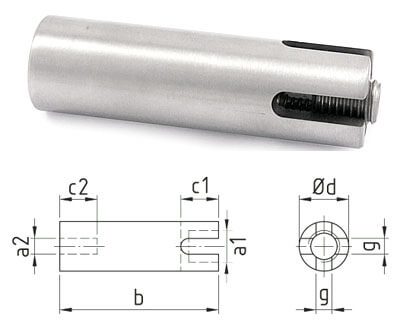 Cross Clamp Spacer Post
This component helps form a wire trellis system with a long lifespan, which requires no maintenance after installation.
All the system requires is firm anchoring in the brickwork. In most cases it can be installed with the help of standard products from a DIY store.
Manufactured from high quality stainless steel.
---
Information
The stainless steel trellis post is made up of a clever stainless steel wire hub with cross clamp allowing the crossing of wires to form trellis sections.
Mounting
The dual thread pin (available separately) allows direct installation into wood and if combined with the correct rawl plug it is attachable to almost any wall. Ideal for inside thread solutions.
Dual Thread Screw information and buy here
You haven't added anything into your basket yet